Upgrade works to the railway line North of Radyr Station for the South Wales Metro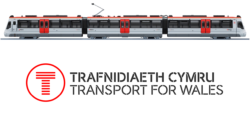 As well as looking at specific planning applications as they arise, the RMA are also keeping a watching brief over the programme of works currently being proposed by Transport for Wales (TfW) to upgrade the railway lines north of Radyr Station in order to run an increased fleet of modern trains on these lines.
Most noticable locally will be the reduction in evening and weekend trains whilst this work is completed and the use of construction compounds at Radyr Station and in the Mound Field in Morganstown to allow materials to be delivered sufficiently close to the working sites.
The story so far:
28 July 2021 – Cardiff Council Planning Committee approve the formal Planning Permission for the works over the railway at Gelynis Farm including the new road and foot bridge over the railway line intended to replace the current level crossings
Overnight works happened in July 2021 to allow the running of new signalling cables under the track at/near Gelynis Farm. TfW took two attempts to get the notification letter details correct to residents (the first letter dated July talking about works due to happen in June) but failed, even when we raised the point, to provide any out-of-hours contact details during these works, instead directing residents to the day-time customer contact centre for queries regarding overnight works
Formal Planning application for works over the railway at Gelynis Farm (February 2021)
TfW Newsletter dated 12 February 2021 which was again delivered to residents in Morganstown
TfW issued a Newsletter in December 2020, which was delivered to residents in Morganstown
The RMA held a Q&A Session with TfW representatives on 16 November 2020 as a part of the consultation process.