Alzheimer's Society – Volunteer Fundraising Group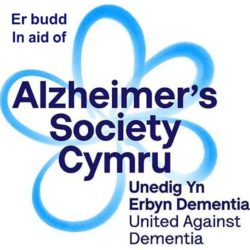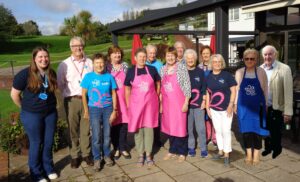 Radyr and Morganstown Alzheimer's Society Volunteer Fundraising Group is a local group, raising money for the Alzheimer's Society in Wales.
The Group has been chosen as the Radyr and Morganstown Festival Charity for 2024.  We are keen to recruit more volunteers to help support our fundraising efforts in 2024 so please get in touch if you would like to know more.
To date, the group has raised over £70,000 for the charity through donations and support for events.
If you are having a clear-out we are continuing to collect items of costume, gold or silver jewellery (even broken chains or single earrings are acceptable). Just post them in an envelope through the door of Gaynor at 5 Bryn Coed or Pat at 25 Drovers Way.
We have again been chosen as a Co-op charity for 2024, as part of their local community fund. In the past 12 months we've raised a grand total of £3,281 through the generosity of Co-op members choosing us as their local charity.
You can continue to support us through your Co-op membership – please select us as your charity of choice at https://membership.coop.co.uk/causes/81326
We look forward to seeing supporters again at our stall at the Christmas tree lighting evening on the 1st December.
We'll kick off our 2024 Festival fundraising year with the return of the Cardiff Arms Park Choir for a concert in Christchurch at 7pm on Saturday 20th January. Last year's event was sold out so please get your tickets early to avoid disappointment.
Tickets will be available at our stall on 1st December or from Mark 07713684088 or Gaynor 02920 843069.
We hope to expand our group to maximise the potential of being the Festival charity. If you would like to join us, please contact Mark on 07713684088 for an informal chat.
You can also support Alzheimer's Society through selecting the charity as your preferred charity partner when you shop with Amazon.  Go to http://smile.amazon.co.uk in order to do this.  Amazon will donate for every purchase.
Please contact Tracey Stanley for more information about upcoming events and regular meetings. We are always looking for new members who would like to get involved in organising fundraising events in the area.
e-mail: tss502@gmail.com
Tel: 07810 096 792