Radyr and Morganstown Local Development Group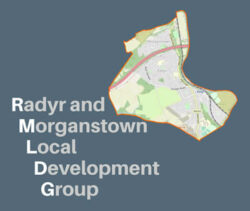 Making the voices of Radyr & Morganstown Residents heard on matters of planning and Local Development
The Radyr and Morganstown Local Development Group (RMLDG) is an independent group of local residents which has come together to be informed and take positive action on matters relating to Planning Consent and the revision of the Cardiff Council Local Development Plan, with particular interest in how it will affect both the area of Radyr & Morganstown and those who live here.
THE LATEST RLDP CONSULTATION – ON THE PREFERRED STRATEGY AND THE CANDIDATE SITES – HAS NOW FINISHED. WE WOULD LIKE TO THANK ALL WHO SENT IN THEIR COMMENTS TO CARDIFF COUNCIL. (IF WE CAN FIND OUT THE NUMBER OF PEOPLE WHO OBJECTED TO THE LOCAL CANDIDATE SITES WE WILL TELL YOU). WE NOW AWAIT THE NEXT STAGE OF THE RLDP PROCESS, WHICH WILL BE THE CONSULTATION ON THE 'DEPOSIT PLAN' IN JULY 2024. WE HOPE THAT WILL SHOW THAT THE SITES IN NW CARDIFF WE HAVE BEEN CAMPAIGNING TO BE WITHDRAWN HAVE BEEN REMOVED.
WE HAVE NOT REMOVED THE DETAILS OF OUR CONCERNS AND OBJECTIVES FROM THIS PAGE AS THEY REMAIN RELEVANT. KEEP COMING BACK TO THIS PAGE WHERE WE WILL REPORT ON ANY PROGRESS OR OTHER INITIATIVES.
Our responses to the various Candidate Sites are below. For information here is a link to the responses to both the Preferred Strategy and the Candidate Sites by the Radyr & Morganstown and St Fagans Community Councils:
If you would like to be more involved in this action then join the RMLDG group by contacting our Secretary, Louise Barnes – RMLDGroup@radyr.org.uk
or
Follow us on Twitter: @RMLDGroup
Follow us on Facebook: www.facebook.com/RMLDGroup
Join our WhatsApp Group by sending your contact details to this address.
————————————-

Cardiff Council have now published their 'Preferred Strategy' for the next Local Development Plan which will replace the existing plan, which ends in 2026. The replacement plan, which will run until 2036, is scheduled to be adopted in November 2025 (see bottom of the page). You can access the whole plan here and a simplified version is also available here.
We have studied the strategy and have concerns, notably for North West Cardiff. Specifically, it states there will be no more greenfield development over and above that already allocated in the existing plan. We feel this should mean that the 57 acres of land to the west of Pant Tawel Lane that we feared might be scheduled for development should be designated in the Strategy as "protect and enhance other countryside" and  not be allocated for housing (see diagram).
Technically, this is the position but, for procedural reasons, this land remains as potential candidate sites in the consultation phase. We think the sites should have been withdrawn as they do not comply with Cardiff's 'stronger, fairer, greener' policy '. This has not happened.
We therefore want you to get involved.  Land owners and developers will undoubtedly lobby that these sites should remain in the 'Deposit Plan' which will go out for consultation next year (see timetable below). That might be as 'land agreed for development' or as 'reserve sites' (which means allocated for future development when required). Either would be dangerous. We want them withdrawn altogether.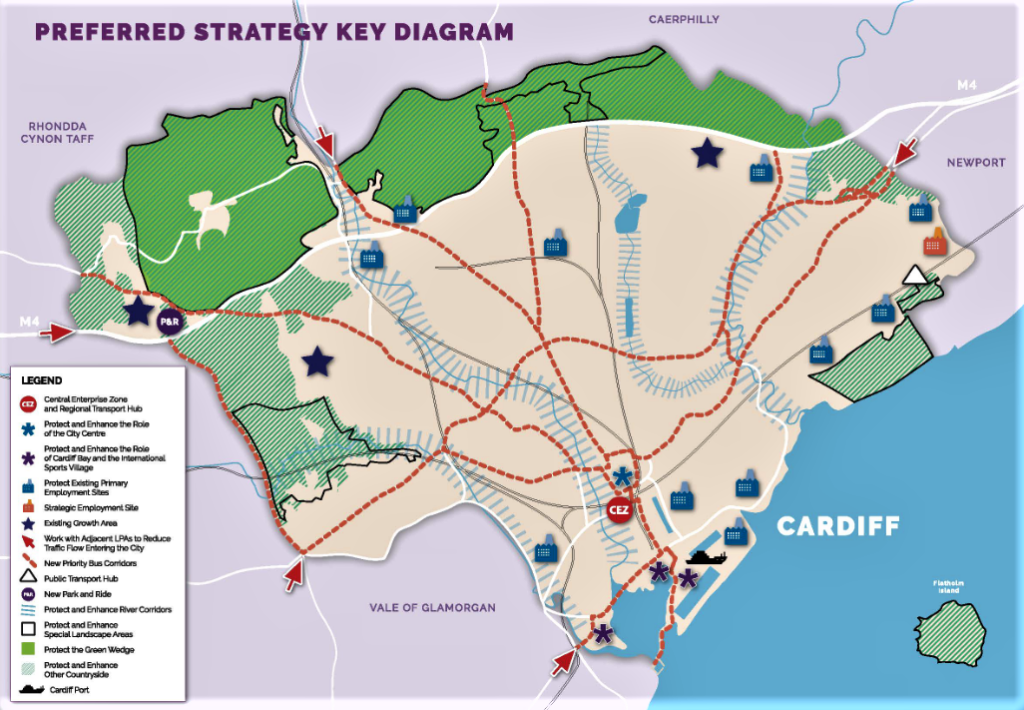 Please respond to the Consultation, which you can access via https://cardiffldp.consultation.ai/ This is a 'virtual consultation room', and there is a 'Have Your Say response form', which can be accessed via this link.. However, we think this is a difficult and potentially confusing means of consultation and we would like everyone to write to Cardiff Planners independently with their views.  There are many reasons why these sites should not be developed, apart from the loss of greenfield land, not least even more traffic chaos.
Please write to the Planners – either as a separate exercise after following the on-line consultation or independently – via email at LDP@cardiff.gov.uk . We suggest you include the following key points but add any other observations you think may be relevant. However, please note this is a formal planning process so all objections/observations need to be relevant in that context. Simply saying 'we don't want this' is invalid and unhelpful.
For the record, here is a link to a copy of the comments we have made to the planners in response to the Preferred Strategy. This is for information only. Feel free to use some of the information and sentiments in your submissions but please do not simply copy it and send it as your return, or use significant extracts. Such duplicate submissions are likely to be ignored.
Our comments on the individual sites are below.
Key points:
accessibility and highway capacity – impact on transport infrastructure

The existing Plasdŵr development, which primarily exits onto the Llantrisant Road, is already struggling with traffic volumes, even before it is 25% complete. Yet more development in this area is almost inconceivable in this context. Without the implementation of the proposed Metro line through Plasdŵr, for which there is no funding, more development will mean more road traffic even if that is in the form of more buses. The idea that Radyr Station (with access via Heol Isaf) is a viable transport hub for even more development is difficult to envisage.

buses

Even if the assumption is that buses will be a primary means of encouraging residents not to use their cars, there is no current evidence that sufficient buses will be available. At this time the funding for bus services is being cut and the number and frequency of services reduced.

landscape and environmental impact – sites of special scientific interest and so on

There is sufficient concern over what we are losing – have already lost – in the Plasdŵr development but the additional candidate sites sit in areas allocated as "countryside to be enhanced and protected). Look at our information page for more details.

infrastructure capacity – water, sewerage etc

Dŵr Cymru stated that there was sufficient water and sewerage capacity in the then current network at the time Plasdŵr was approved. This has proved spectacularly incorrect with all the additional work that has had to be put in place. Again look at our information page for more details.

flood risk

Building on agricultural land and thereby replacing a natural environment which absorbs water with one that requires significant storm drain capacity is not clever. There have already been problems across the whole of the existing development. Yet more development in this area will worsen the problem.

air quality
relationship to community facilities – schools etc

Plasdŵr comes with the promise of some community facilities, including schools, medical facilities and a 'Commercial Centre'. However, most of these are not scheduled to be started until quite late in the construction of Plasdŵr, which the Council now admits is unlikely to be completed until 2035. If yet more land in NW Cardiff is designated for development, there is a chance that the new allocation will start to be developed before Plasdŵr is completed and we will have houses without the necessary infrastructure.  The only sane conclusion is that Plasdŵr should be completed before adding more chaos and, since that completion date may well be at the end of the RLDP period (2036), there is no need to include new sites as 'reserved' or otherwise.
In addition, it would add weight to the campaign if people commented on the specific candidates sites as a separate excercise – particularly if you have some specific local knowledge. There is a different consultation site for this, which you can access here. (Please look at this site in the first instance.) However, finding the sites of interest to our group is a bit tricky, so here are the links to the key sites to which you can add your comments. We have added links to our comments but as stated above, please do not simply copy them for your submissions; they are for information only.

Cwm Farm Morganstown (Although we believe this site may have been withdrawn already)
Mark Drakefor, MS and Kevin Brennan, MP, have also commented.
Next steps
For information, the RLDP process still has a way to go before it is formally adopted. The currently proposed dates are set out below:
Consultation on Deposit Plan – July to September 2024
Examination – May 2025 to October 2025
Adoption – November 2025
WE HAVE NOT DELETED THE REMAINING PAGES IN THIS GROUP AS THEY STILL CONTAIN THE KEY MESSAGES EMBODIED IN OUR CAMPAIGN TO DATE.