About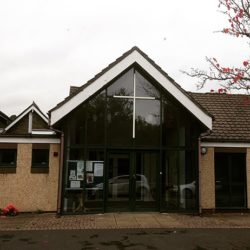 Find us on the corner of Windsor Crescent and Heol Isaf in Radyr, Cardiff. CF15 8BP
We are a welcoming and friendly church made up of local Christians who are working out together what it means to love and serve Jesus in this place.
We enjoy meeting together and trying new things.
We have quite an informal way of being and we like to laugh – a lot
About the Ministers
About our lay representatives
The Methodist Church believes in the ministry of the whole body of the church and has, at its core, a ministry of lay leadership.
Sue Beavis
I am the senior steward and I try and keep the rest of them in line
Peter Hewett
I am responsible for the property and making sure all is as it should be
Marie Edwards
I am the Circuit steward and represent the church In the Cardiff Circuit
Pauline Tang
I am really keen on Mission and singing and I have an amazing smile
Tim Phillips
I am organised, minute taker, reminder and supporter
Christina Crowe
I am the treasurer
Bev Walker
I am the Digital Steward. I make sure our online community can blend fully with those meeting on-site.
About the Methodist Church in Cardiff and Caerphilly

The Methodist church in Cardiff and Caerphilly is joined in what we call a circuit, this is in order to provide support and fellowship with each other. The Ministers across the team work closely together and are fortunate to enjoy excellent working relationships with each other and ecumenically
http://cardiffmethodist.org.uk
About the Methodist Church across the UK

The Methodist Church is still organised in a methodical way using many of the structures introduced by its founder, John Wesley. However, the Church is quite pragmatic, and is willing to make changes where they seem desirable.
Structures are there to enable decision making that takes account of all concerns and views within the Church. No one is given supreme authority – consultation is vital. At the same time, churches cannot simply arrange their own affairs, but have some shared disciplines and ways of working.
Worship
The Church exists to increase awareness of God's presence and to celebrate God's love
Learning and Caring
The Church exists to help people to grow and learn as Christians, through mutual support and care
Service
The Church exists to be a good neighbour to people in need and to challenge injustice
Evangelism
The Church exists to make more followers of Jesus Christ