RMA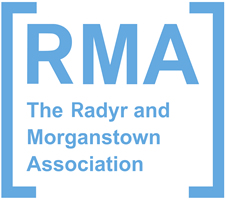 The Radyr and Morganstown Association, better known locally as the RMA, has been in existence since 1987.  We won the Queen's Award for Voluntary Service in 2015.
Our Aim: To make Radyr and Morganstown a great place in which to live and work
What we do: We select a charity to support, raising awareness and funds, for the whole year each year (August to July). Each year we run the May Festival, now past its 30th year, which raises money for charity and is a shop front for all our community groups. The Festival lasts for over two weeks at the beginning of May, has around 40 different events and is aimed at all ages and all sectors of the community. Please see the Festival Website http://www.rmfestival.org.uk for more information on events, venues or to book tickets online. You can now also delve into the growing Festival archive.
We run the Christmas Tree lighting Event (held on the first Friday in December) together with the Community Council.  We organise the evening and put up the Christmas Trees above the shops in Station Road.

We run a Facebook Page, the Radyr and Morganstown Hub, and a

twitter account @RMHub where we publicise local events and items of interest to the community. If you want more information on advertising your event, contact us on events@radyr.org.uk
We run various other social events for the community such as Film Nights, keep an eye on the Events page of this website and our social media accounts for information of what's coming up.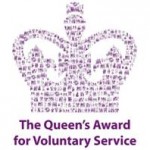 We hold General Meetings, which are open to both members and the public, at least four times a year and organise speakers of local interest to come along and talk to us as well as using the meetings to update on the work of the RMA Executive, Festival Committee and discuss other matters of current local interest.
We publish a two-monthly Newsletter. Past editions of the Newsletter can be found on this website but to get the news direct to your inbox, join the RMA. All individuals living or working in the area and all local groups are eligible for membership. Anyone wishing to join us should contact the Association's secretary (rma@radyr.org.uk). There is no membership subscription – it's free.
Several members of our Executive Committee members help to run this local website – radyr.org.uk which we helped to initiate.
We are a Charity (number 519036) which aims to work with all sections of the local community. As such, we have a published constitution but it's rather wordy and prescriptive. We are run by an Executive Committee of volunteers which is elected every year at an Annual General Meeting. All posts are open for election and new people are always very welcome.
If you would like to know more about the Association and its activities, contact the secretary at rma@radyr.org.uk