Imaging 2000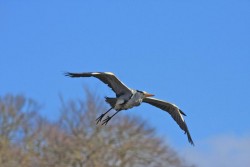 Heron in flight
Offers a Warm Welcome to all new members of all ages
HOW TO GET IN TOUCH: You can obtain further details from our Chairman David Cargill.   email him on d.cargill@ntlworld.com
WHERE WE MEET: at the Old Church Rooms but also on outside locations for a club photo-shoots.
WHEN: On an irregular basis for special presentations, update of photo displays, arrangement of photo shoots for Christmas and the village Festival.
WHAT DOES IT COST?  £2 when we use the facilities of the Castle Room at the OCR
WHAT DO WE DO? We enjoy each others company and exchange information an ideas that will help us as individuals to produce images.
Contact: David Cargill at d.cargill@ntlworld.com
WINNERS OF THE 2019 FESTIVAL PHOTO COMPETITION
1ST   Windsor Fortt
2ND   Adrian Hopkins
3RD   Jackie Fenthon
FESTIVAL 2020 -2 COMPETITIONS – See programme for details for entry.              Display of all photographs at the Fete on Saturday 2nd of May.
AUDIO VISUAL EVENING – OCR Friday 28th May at 7.30pm – £3 entrance.
PHOTOGRAPHS CAN BE SEEN ON THE FLICKR SITE BY CLICKING – http://www.flickr.com/groups/imaging_2000/
GALLERY: There are hundreds more photos on this site of events, Festivals, people, shows and concerts by going to GALLERY in the SITE GUIDE – top right hand corner of this page.