Update on planning for Radyr & Morganstown Festival 2021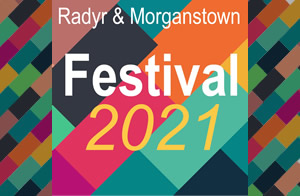 01/02/2021
Statement by David Silver, Chair of the Radyr & Morganstown Festival Committee:
Due to the current lockdown situation, and the probability we will not be able to hold gatherings of any reasonable number of people by May, the RMA and the Festival Committee have decided this year's Festival will be in two parts.

We will hold a Mini-Festival in May where events will be held online, though if possible we would like to hold an outdoor event for limited numbers. This will be held between 1 and 9 May 2021.

We will then hold a larger Festival in September between 11 and 25 where we hope enough restrictions will have been removed so we can hold both outdoor and indoor events.

Tenovus will continue to be our community charity until the Festival ends on 25 September when a new charity will take over in time for the Christmas Light switch on.
If you would like to donate to Tenovus before the next Festival Event then you can do so through the JustGiving page in the name of the Radyr Friends of Tenovus to help us add to our annual total.
Members of the Festival Committee are currently working on the precise timetable for both parts of the 2021 Festival. As soon as details of any event are confirmed they will be added to the Festival Website – https://rmfestival.org.uk
If you would like to propose an event please contact the Festival Committee – info@rmfestival.org.uk