Roadworks on Heol Isaf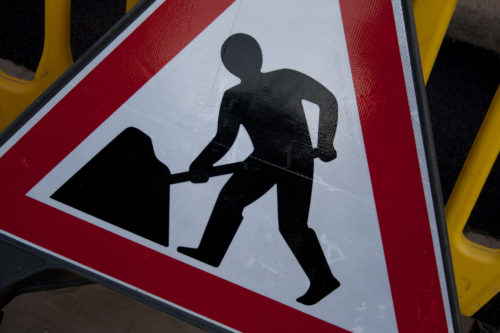 05/11/2020
Update 05/11/2020:
Notified today that the resurfacing of the Min y Coed section of Heol Isaf is now scheduled for Sunday 8 November. Whilst Ty Nant Road | Heol Isaf will be closed at the junction with Min y Coed, whilst this work is completed it will be possible to get around the works via a diversion around Bryn Derwen.
Work is well underway at the site outside Christ Church but we do not yet have a proposed date for the closing of the road at that site for resurfacing.
Update – 12/10/2020:
We have now been made aware that Heol Isaf (B4262 | Gelynis Terrace | Ty Nant Road) will be closed to all traffic where the first crossing is being installed near the junction with Heol Syr Lewis in Morganstown from 09.00 until approx 16.00 on Sunday 18 October 2020. This is to facilitate the planing and resurfacing of the new raised table crossing being constructed. The footways will remain open during the work for pedestrians and dismounted cyclists. This is the rescheduled works originally due to happen on Sunday 4 October, and then again delated from 11 October.
We have now had confirmation from Cardiff Council that residents' vehicles "should" be able to get in or out of Heol Syr Lewis.
We have also been notified that Cardiff Bus will be unable to run any services for the 63 beyond Radyr.  The 63 will not be able to service Morganstown, Pentrych or Creigiau on Sunday.
The official diversion diagrams are available below:
As much of a story as we know…
Signs have appeared on the B4262 in Morganstown advertising roadworks on the near its junction with Heol Syr Lewis. According to the signage this work is due to start on 14 September for 3 weeks and will only disrupt from 09.30 to 15.30. The web team have asked Cardiff Council for further details of these works and are still awaiting a response.
Following some investigative work your Web Team have managed to pull together what little information is available publicly about the planned roadworks on Heol lsaf in an attempt to give some early warning of what is happening.
The initial consultation document can be found in the Council Archives
The Council response to the initial scheme consultation held in May/June 2019 can be downloaded from the Council website.
We have also been regularly consulting the Cardiff Council published roadwork schedule.
We did attempt to contact Cardiff Council directly but they have not yet responded in full to the Web Team's requests for information and were unwilling to confirm any details of what the roadworks actually consist of.
A summary of our combined findings shows that there will be 3 new crossings installed in sequence along Heol Isaf.
a tabled zebra crossing on Heol Isaf near Heol Syr Lewis scheduled for 14 September to 2 October 2020;
a tabled zebra crossing on Heol Isaf near Ty Mynydd Close scheduled for 5 October to 23 October 2020;
a tabled zebra crossing on Heol Isaf near Rectory Close scheduled for 26 October to 6 November 2020.
During each of these time periods, temporary traffic lights will be used during the day (09.30 to 15.30) whilst works are underway. At the end of each period we can expect Heol Isaf to have a portion that is completely closed for a whole day whilst the surface is planed and the new tabled crossing surface installed.
We have also learned that the new traffic lights at the Southern end of Heol Isaf (junction with Llantrisant Road near Plas Dwr development) are currently planned to be actuated in early November.
The Web Team will continue our hunt for sources of information on these roadworks and will update this story as we get further details.