Gareth Rayner-Williams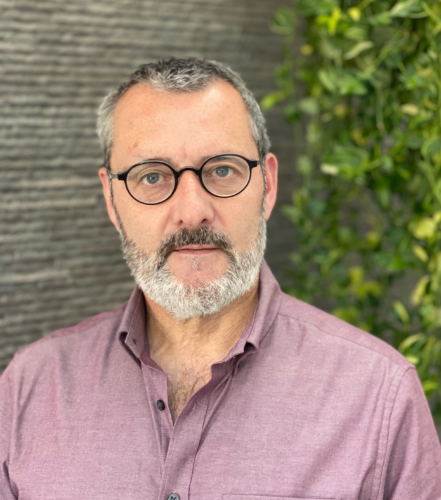 27/09/2020
On Wednesday, 16th September, Reverend Gareth Rayner-Williams was Licened as Assistant Priest in the North-West Ministry Area.  Gareth has provided the following introduction:
Hi everybody.  I'm really looking forward to getting to know you over the coming weeks..
Just a very brief introduction to say that I am from North Wales originally, from a little village called Llysfaen on the coast.  I came to faith in my teenage years and began attending church, on my own, from about the age of 12. After school I headed off to university to study economics politics and theology and followed this with a postgraduate degree In Political theology at Hull University. I trained for the ordained ministry at Westcott House Cambridge and, after curacies in North Wales, came south to work at the University of South Wales. I've also worked at the theological college in Llandaff and was for a short time vicar of Roath. I then retrained as a secondary school teacher of religious education and was Head of RE at Hawthorn High School in Pontypridd and then Assistant Head at The Bishop of Llandaff High School where I might well have taught your sons and daughters. Currently, I work at Saint Teilo's High School as the community priest and a member of SLT.
I'm married to Darren who works for Apple as a Business and People consultant for London and the South East.  We live in Llandaff with our three year old Dachshund, Gideon. We have three adult sons: James who is a counsellor, Benjamin who is an assistant manager of a pub in Cardiff and Samuel who is doing his Masters degree in music at Kings College London.
If you were to ask me what I thought the church was all about, I'd say it was about loving each other into holiness and kindness and helping to make the world a more just place for others.
Thank you for your kind welcome and I look forward to all that lies ahead for us in the coming years.
(Gareth can be contacted at G.rayner-williams@stteilos.com)