Open the Book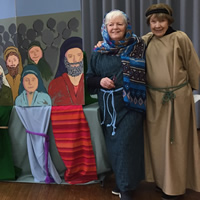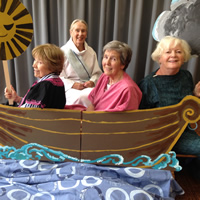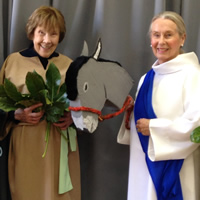 Radyr Parish began it's part of the journey in 2017 with the training and equipping of volunteers to lead assemblies in each of the 3 local primary schools, telling Bible stories in a fun and interactive way. Our teams are warmly received at Bryn Deri Primary, Radyr Primary and Danescourt Primary.
So what is 'Open the Book'?
Open the Book is designed for children aged 5-11 years and aims to tell the story of the Bible in 30 sessions, beginning in Genesis and ending with the Ascension. It is most suited for use in assembly/collective worship and is led by trained storytellers from local churches.
Open the Book' began in Bedford in 1999 as a project to tell children the story of the Bible. It quickly spread, and in 2008 became a national organisation, based in Gloucester and supported by the Bible Society.
About the stories….
The stories are taken from 'The Lion Storyteller Bible' by Bob Hartman. Bob is the author of numerous books and a story writer, teller and trainer of international standing. Many of our storytellers have been trained by him and inspired by his enthusiasm for story and storytelling.
About the storytellers…
All our storytellers are volunteers from the Parish, and are trained in storytelling technique, school protocol, and in the all important area of child protection.
Find out more?
Find out more about Open the Book nationally or speak to the Vicar to find out about joining our local team.