Grow your Faith – Personal study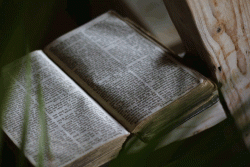 The Parish has a number of different Personal Study options to assist in growing your faith and exploring your understanding of the Bible.
Bible Reading Fellowship
If you are interested in exploring the Bible further on your own but with a structured guided study process, then the Bible Reading Fellowship is here to help.
The Fellowship uses a number of publications to support its work. New Daylight offers daily Bible text complete with reflection, commentary and a thought or prayer for the day ahead.
For those who are interested in deeper and more challenging study Guidelines offers in depth study from leading scholars around the world. It is structured in a way which enables you to read as much or little as you wish on any day. Intended to be read alongside the Bible, it offers context, suggestions for further reading, and points for thought and prayer.
The parish can order the booklets on your behalf to take advantage of group subscription rates.
For further information contact Julie Davies – AuntieJuliee@hotmail.com 029 2084 2923.
Small Study Groups
A number of small study groups meet across the Parish.
For further information please get in touch