Christian Aid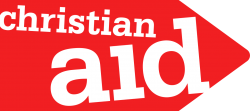 Christian Aid is a Christian organisation that insists the world can and must be swiftly changed to one where everyone can live a full life, free from poverty. Christian Aid and its partners are working to bring an end to poverty around the world – tackling its root causes as well as its effects.
Here in Radyr Parish we have a variety of ways that we support the work of Christian Aid.
Christian Aid Week
The big push of the year come each May during Christian Aid Week where, along with our friends at Radyr Methodist Church, we distribute and collect envelopes for the charity across Radyr and Morganstown. In 2017 we collected over £2,400 for Christian Aid during this one week of action.
Lent Lunches
Please note that Lent Lunches is among those activities currently suspended to minimise the risks from coronavirus. We have not taken this decision lightly and hope the situation will improve soon and we can get back to our usual activities
Our Lent lunches of soup, bread and cheese bring the community together each Friday in Lent as well as raising money and awareness of the work of Christian Aid.
Used Stamp Collection
Please collect your used stamps and drop them in the box on your way into the Church. These stamps are sold on to help the work of Christian Aid. Please ensure that all stamps have a border around them when you tear them from the envelope to ensure that they can be used.