Cardiff Foodbank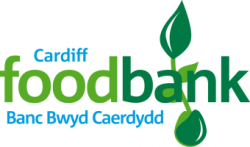 Radyr Parish supports the Cardiff Foodbank. We have weekly collections of food items for the charity at each church, you will find the bags by the door as you enter church each week.
We don't think anyone in our community should have to face going hungry. That's why the Foodbank provides three days of nutritionally balanced emergency food and support to local people who are referred to then in crisis. Cardiff Foodbank part of a nationwide network of foodbanks, supported by The Trussell Trust, working to combat poverty and hunger across the UK.
Over 90% of the food distributed by foodbanks in The Trussell Trust network is donated by the public – that's why your food donations are absolutely vital to our ability to give everyone referred to us a balanced and nutritious three day supply of food. Cardiff Foodbank has given out over 40,00kgs of food between Jan – June 2016 this continues the trend of increasing demand we have found over the past 6 years.
Find out more about Cardiff Foodbank or simply add your donation to the Foodbank when you are next in church.