Book our halls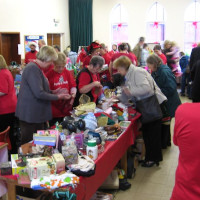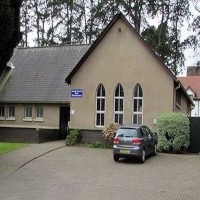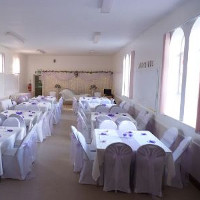 Whilst the first call on our halls is Church activity, they are also available for the Community to hire on either a regular or one-off basis.
Adjacent to Christ Church with access from Heol Isaf the New School Rooms offers two distinct spaces.
To enquire about availability at the New School Rooms please contact Nicky Webber – Telephone: 029 2084 3582 or email: nsrbookings@radyr.org.uk
NSR Main Hall
The main hall comprises a main entrance and waiting area, off which are ladies and gents toilets including one dedicated disabled toilet.
The hall space measures 14m x 7m and has a number of collapsible tables, chairs and a digital piano. It will comfortably seat 60 for a function. There are curtains to all windows and an emergency exit to the Church grounds.
NSR Kitchen
Alongside the hall is a good sized, modern kitchen with serving hatch, range cooker, fridge, plumbed hot water urn, two sinks, kettles and communal crockery/cutlery sufficient to feed up to 60 people a 3 course meal or simply serve hot drinks.
Upper Meeting Room
The small, upstairs, meeting room will accommodate about 12 people seated in Boardroom style or the furniture can be cleared to the side to give a small open rehearsal space. As the configuration of this room changes depending on a group's intended use, please specific any furniture (or open space) requirements when booking so that we can ensure that the relevant furniture is available.
Please note the Upper Meeting Room is on the First Floor and only accessible by means of a staircase. Do consider this when considering the suitability of this room for your booking.
The Parish of Radyr makes available its Parish Hall adjacent to St Johns Church, Rachel Close, Danescourt to independent organisations and individuals, on a regular or one off booking basis. The main activity area provides space suitable for uses such as childrens' activities, personal development activities, family functions and meetings.
Booking enquiries: Malcolm May – 07906 875 295 or email: malcolm.may@ntlworld.com
The Hall is kept free of regular bookings on Saturday and Sunday afternoons for one off functions e.g. children's parties or family functions but may also be available at other times.
A Brief Description
The hall comprises a main entrance and waiting area, a main corridor off which are 4 toilets including one dedicated disabled toilet and a main hall.
The main hall has gross dimensions of 50'x 20'.Natural lighting is provided by three tall windows on the east or car park wall, and four small high windows on the west or church wall. All windows are fitted with curtains or vertical blinds. Artificial lighting is provided by 6 twin fluorescent light tube fittings. Heating is by two gas fires with protective grills. There is an emergency exit at the rear of the main hall on the north wall.
Users of the hall have access to twenty folding leg tables, stored on trolleys, eight stackable small fixed leg tables, fifty-six folding chairs, stored on trolleys, twelve stackable fixed leg chairs and twenty stackable fixed leg junior chairs.
The good sized modern kitchen has a serving hatch, dual fuel cooker, fridge, microwave, hot water urn, kettles and communal crockery.