Christmas Services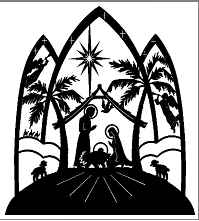 23/11/2020
Since this item was written it has been necessary to change a number of service times following the increased Coronavirus alert level in Wales.  For the latest service schedule, please look at the Parish Home Page.
Christmas is the time when we all get together with friends and families to celebrate the birth of Jesus. Over the years, the Parish has established a regular pattern of popular services, all well attended.  However, and ever so sadly, this year must be different.  The Good News is that we will be holding all our usual services.  The Less Good News is that Covid-19 restrictions mean that we cannot plan for large numbers in our churches and communal singing is still not allowed.  As a result, we will be holding some of our services on line (Via Zoom) and some in church.  Do come and join us in worship, which we plan to be fun (for the children) and joyous for all.
CHRISTMAS TREE FESTIVAL. We regret that the planned viewing of the Christmas Trees in Christ Church on Saturday, 12th December has had to be cancelled due to changed Welsh Government Coronovirus guidelines.  However, you will be able to see the trees at all services from Sunday, 13th December.  Do join us.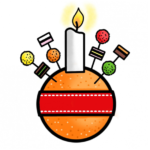 CHRISTINGLE SERVICE  Sunday, 13th December 5pm ON ZOOM 
Children, do join prepared with an orange, a piece of red ribbon or tape, a small candle, four cocktail sticks, a handful of soft sweets/dried fruit (or, if you prefer, raisins or grapes)
COMMUNITY CHRISTMAS CAROLS  Friday, 18th December at 6pm ON ZOOM  
A service of readings, poems and Christmas Carols
A SERVICE OF READINGS AND CHRISTMAS MUSIC  Saturday 19th December at 6pm AND Sunday, 20th December at 6pm in Christ Church, Radyr
THE CHRISTMAS STORY (This replaces the popular Crib Service)  24th December, Christmas Eve 4pm ON ZOOM
Children do join dressed up as characters from the nativity: angels, shepherds, wise men, etc!
CHRISTMAS EVE IN CHURCH
The First Eucharist of Christmas 9pm St John's, Danescourt
Midnight Mass 11.30pm Christ Church, Radyr
CHRISTMAS DAY IN CHURCH
8am and 11am Christ Church, Radyr
9.15am St John's, Danescourt