The Parish of Radyr
Welcome to the Parish of Radyr website
The churches of Christ Church in Radyr and St John The Baptist in Danescourt are open to everyone in the community and beyond. Our congregations are  inclusive, all age  and flourishing.  We would love to welcome you to our socially distanced  services or activities.
Please explore this website using the other menus.  Clergy contact details are given below. 
Please look at our Parish Newsletter for details of all current and upcoming services and events.

Coronavirus update. We are delighted to say that our churches are open for public worship including baptisms, weddings and funerals (with some restrictions on numbers).
Services are being held at the usual times:
Christ Church:  Sunday at 08:00 & 11:00 (this service will normally be live streamed on our YouTube channel – see below), and Wednesday at 09:30.
St John's:  Sunday at 09:15 & 18:00, and Thursday at 11:00.
FORMAT OF SERVICES

Our services have largely returned to normal following Wales' moving to Alert Level 0 and the removal of distancing rules. However we can make provision for anyone who wishes to be socially distanced.  We are still following Church in Wales' hygiene guidelines to ensure the safety of every worshipper. On arrival at church you will be asked to register your attendance (for tracing if necessary) and sanitise your hands. However, as our churches are public buildings, it is still necessary for all people 11 and over to wear a face covering even during the singing of hymns.
The sacrament of Holy Communion will continue to be shared in one kind only (bread) but will be distributed as usual at the altar rail – but please remain standing.
FACE COVERINGS – all 11 and over congregation members must wear a face covering at all church services within the building at all times.
CAMERA SYSTEM IN CHRIST CHURCH
Christ Church now has a camera system installed which means it is possible for us to live-stream and record services. Camera angles have been chosen specifically to  safeguard your privacy but your image may be captured at various times. If this is a problem, please speak to the stewards on arrival who can then place you in a suitable position in the church.  

Rev'd Vicki Burrows, 07515 965781, vicki.burrows@me.com
Rev'd Belinda Huxtable, 07734 248869, curateofradyr@gmail.com
Please call or email the clergy team at any time.
(Their day off is usually Friday but may be called at any time in extremis).
PASTORAL CARE 
We recognise that the past months have been difficult for many people – some of us have faced loss, loneliness and the impact of the Covid-19 lockdown has taken its toll emotionally, socially and financially on many of us.
Please do not hesitate to contact the clergy for support.
THE ALPHA COURSE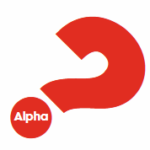 Alpha is a 10 week course for people who are interested in finding out more about the basics of the Christian faith. If you're curious about the meaning of life and have questions about God and religion that you'd like to explore, then this course is for you. For details, see our Alpha Course webpage.
Each week we produce a Parish Newsletter. Do follow the link and have a look at them. 
If you would like to be on our mailing list to hear about our services and social activities, please send your details to parish@radyr.org.uk. The Parish Newsletter goes out at least weekly.