The Living Taff – Mark Your Spot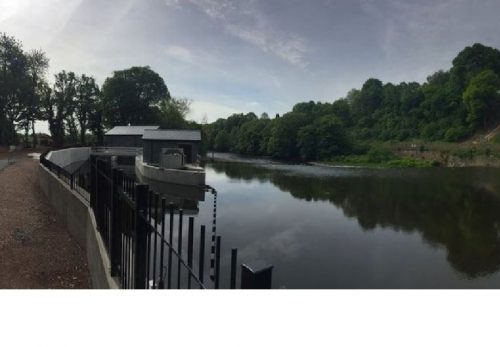 01/01/2021
The Web Team are working with the volunteers from the Living Taff project to try and tell the living stories that follow our local river.
The Living Taff celebrates all the great things along the river's journey. The Taff starts in a National Park, makes its way through an area famous for its part in the industrial revolution, and has its estuary in Wales' capital city. For a long time, people turned away from the river as it was used by the coal industry to take away waste, but the river has since returned to life. The Living Taff project believes that the river can be seen as a way to link the area's towns, and be a protected place for people to enjoy and connect with nature.
Mark Your Spot
Over its course and its history it is a river that has born witness to so much of south Wales' history, touching so many communities through its extensive system of tributaries, but what of its significance to Wales' cultural life and memory? What significance does it have on our local environment, and how is it being effected by climate change?
Since the river has not often been celebrated, we're looking to develop an archive of stories to show what it has done to inspire. The Web Team are keen that this includes the stories of the people of Radyr & Morganstown and how we have interacted with our river.
What you can do:
In 100 words, tell us about the place that means most to you along the river's journey, or to tell a story of fiction – something that you can imagine happening or that happened. Your story can be in Welsh or English.
Once you have your story ready you can submit it at http://livingtaff.org/mark-your-spot/
If the river means something to you, and you're happy to share why, the team would really like to hear from you?
Hear more about the Living Taff
Simon Bradwick, one of the leaders of the project, will be speaking about this project and sharing some of the stories gathered so far at the RMA General Meeting on Monday 1 March 2021. Put the date in your diary and do try to join us for what should be an interesting evening.