TfW Vegetation works on the City Line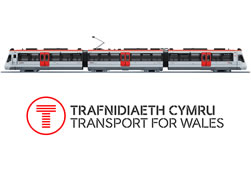 02/04/2021
The RMA Web Team received the following information from Transport for Wales late yesterday.
Vegetation management across the City Line will continue this weekend (02 – 05 April 2021). Since we provided an update at our recent meeting we wanted to ensure you we have actioned the following:

Changed our working practices to mitigate noise
We will monitor and record noise levels
Continue to respect and protect wildlife and habitat, compliant to ecological legislation

The majority of our work will be done at night as can only be carried out when trains are not running to ensure the safety of our teams. We will do our very best to minimise unnecessary noise:

Remind our teams to refrain from shouting
Shut off machines during periods when not being used
Take care when placing some of our noisiest machinery, with the aim of directing this away from homes as far as possible.
TfW have a customer service number 0333 3211 202 active between 08.00 – 20.00 Monday – Saturday and 11.00 – 20.00 Sunday. They don't seem to be available overnight.
The recording of the TfW briefing for residents on all of the South Wales Metro from 24 March 2021 can be viewed on the RMA Meetings page of this site.