Results of the Radyr & Morganstown Autumn Festival Competitions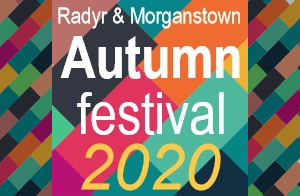 05/10/2020
Thank you to everyone who took part in the various events and competitions across the Radyr & Morganstown Autumn Festival 2020.
Activity Walk
A number of family groups took on the challenge of following our Activity Walk and returning their answer sheets by the deadline.
The winning group with a full set of correct answers was Gina Baynham and family.
Junk Challenge
Construct an item from junk (e.g. paper, cardboard, wood, plastic, metal, fabric) and display it for all to see.  Entries were out over the weekend for the public to walk around over the first weekend of the Festival.
Over 11 winner: "The Grayling" by Menna Roberts
Under 11 winner: "Stop the Trash" by Lara Garrod
Garden Photographs
A digital photo competition of local gardens or features in your garden, or gardens belonging to others (with their permission). The images can be a whole garden, specific plants, or areas of a garden. We will be looking for originality, colour and quality of the images.
First: "Sundial" by Nick Dalimore
Second: "Bathtime" by Adrian Hopkins
Third: "Lily" by Windsoe Fortt