Remembrance Sunday 2020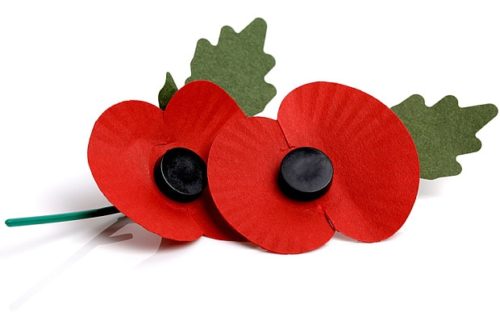 14/10/2020
Update
Thank you to everyone who joined our Live Stream from the Radyr War Memorial this morning and those who have watched it back since. The video is still available at https://youtu.be/lZ4ryOpMwiU
We are also still collecting photographs of your visit to the war memorial or drawing, colouring or collage of a poppy to add to our Community Collage to show how we remember together event though we are dispersed.
Background
This year our act of commemoration will be slightly different. As we are not able to all gather at the War Memorial, we will be attempting to broadcast the ceremony via YouTube at 10.45 on Sunday 8 November 2020. We expect the short ceremony to start at 10.50 and last approximately 20 minutes.
Rev'd Vicki Burrows and Rev. Judith Holliman will lead the Act of Commemoration before the bell tolls from Christ Church. This will be followed by the laying of the first community wreaths. You can follow along and join in where appropriate by downloading a copy of their Order of Service (PDF, 141KB).
In order to maintain the social distancing rules, we are asking people NOT to attempt to come to the war memorial for this event but to pay their respects by joining in from home. A small number of groups from across the village will be laying their individual wreaths at times later in the day to minimise contact at the war memorial. Individuals or family groups are also invited to visit the memorial at another time.
Also, please note that, although door-to-door poppy collections and availability at some other outlets has been suspended this year, it has been arranged that poppies for Remembrance week will be available to purchase from Radyr Co-op and McColl's in Station Road, as usual during week prior to Remembrance Sunday. You can also donate to the British Legion directly through their Poppy Appeal website – https://www.britishlegion.org.uk/get-involved/poppy-appeal
To show that the village is together in remembering the fallen, even though we are dispersed, we are asking everyone to either take a photo of their visit to the war memorial or to make their own poppy (draw, colour or collage) and share a picture of this with photos@radyr.org.uk so that we can build a collage on this website and share our acts of remembrance at this difficult time.
Watch the event Live on YouTube, Sunday 8 November 2020 from 10:45 – https://youtu.be/lZ4ryOpMwiU