Radyr & Morganstown Litter Pickers get picking!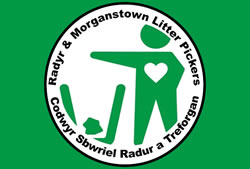 11/06/2021
With the encouragement of Keep Wales Tidy and Sue Baskerville at Radyr Hub, Rebecca Williams, Peter Fortune and Orla Adams have set up Radyr & Morganstown Litter Pickers. The group has been set up to tackle the increasing litter problem within the community which was fully appreciated during the pandemic when we all spent more time within our local areas. Of particular concern has been the amount of Covid face masks that are littered, which of course are also a potential health risk. The group already has over 40 members and 25 of them have taken part in two picks collecting 29 bags of litter from both villages. Many members are already Keep Wales Tidy or Cardiff Council Litter Champions, however this is not a pre-requisite.
Speaking on behalf of the group organisers, Peter Fortune said:
"We hope to plan monthly community picks alternating between Radyr and Morganstown. We can also support and facilitate people who want to pick individually, we have a small stock of kit available for loan."
If you would like to join the group's mailing list or just get in touch, please contact rmlitterpickers@outlook.com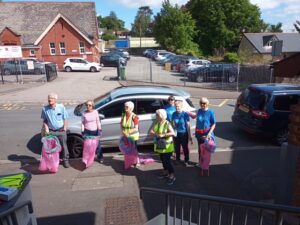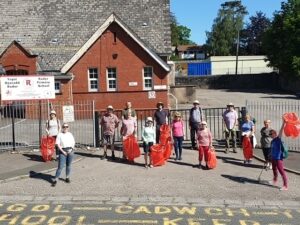 Radyr and Morganstown Litter Pickers ready to go to war on Tuesday 8 and Saturday 5 June 2021.