Radyr and Morganstown Good Neighbours seeks a Coordinator – Paid Opportunity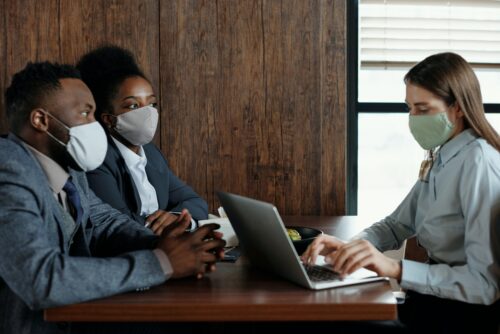 11/10/2021
This new charity has been set up to meet the needs of all who live in the villages of Radyr and Morganstown. This is an exciting opportunity for you to be involved in this new venture.
We are looking for an enthusiastic, well organised person with excellent people skills to engage with all sections of the local community, identify needs, set up new services and recruit and support volunteers.
12 hours per week – flexible working
£23,088 (pro rata) per annum
If you think this might be for you, contact Vina Patel (Trustee) for enquiries and an application pack. E-mail: vinap69@googlemail.com
We are committed to equality of opportunity and welcome suitably experienced or qualified applicants from diverse backgrounds.
Closing date for applications: 31 October 2021
Background
Radyr & Morganstown Good Neighbours is a Registered Charity with the Charity Commission of England and Wales – 1195016
It was officially registered on 30 June 2021
The organisation's registered charitable objects are:
To promote for the benefit of the inhabitants of the villages of Radyr and Morganstown, Cardiff and the surrounding areas any purposes which are exclusively charitable according to the laws of England and Wales an in particular but without limitation to provide services to those persons who are in need by reason of their sickness, age or disability (without bias and regardless of gender, religion or belief, race, ethnicity or sexual orientation).
---
Updated Background
Since our initial post the following has been provided by the Trustees of Radyr & Morganstown Good Neighbours as background to the Charity and its intended work.
The Radyr and Morganstown Good Neighbours charity was established in 2021 and registered with the Charity Commission. It is run by a Board of Trustees.
The organisation's purpose is to support people living in Radyr and Morganstown, including those who may be lonely or isolated or who want to make connections with others living locally. We would like to support older and disabled people as well as their families and carers.
We are keen to ensure that our activities and services reflect local need and wish to include ideas from residents of Radyr and Morganstown about what is needed to make our villages a great place to live. We envisage individuals getting involved with shaping, developing, and delivering the activities and services.
Some ideas so far include:
Providing information and answering queries
Signposting to services and activities
Practical support such as befriending, shopping, transport
Setting up activities and events such as support groups, coffee mornings, craft clubs and cultural celebrations
Delivering regular learning/ training events such as becoming tech savvy, gentle exercise, yoga, health and wellbeing
We are at a very exciting phase of the Charity and although the Trustees have a vision this can only be realised with community engagement and involvement.