No Through Road at Golf Course Lane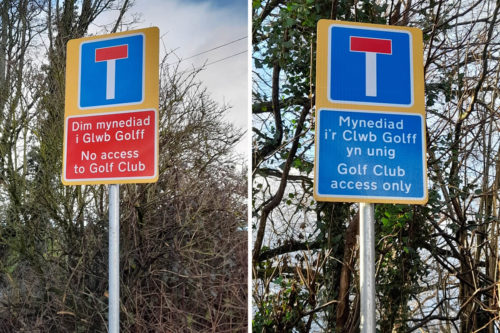 21/01/2021
The anticipated "No Through Road" signs have now gone up at both ends of Golf Course Lane.
These are due to be followed shortly by bollards, that can be removed for emergency vehicle access, at both ends of the lane.
Access continues for walkers, cyclists and horses but no motor vehicles are permitted down the lane.
This is the latest in the series of road safety measures to be implemented in Radyr & Morganstown and follows the construction of 3 new tabled crossings on Heol Isaf at the end of 2020 and the introduction of a 20mph speed limit throughout the village.