Letter of thanks from Aryan's family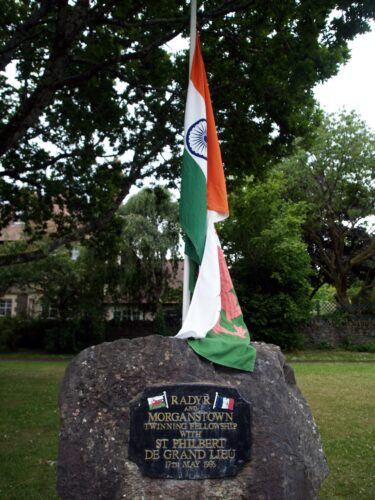 04/07/2022
The following letter of thanks has been sent on behalf of Aryan's family to be share with the community.
On behalf of Aryan's family, we wish to thank you all for your kind words, condolences, flowers and the support you all gave and showed, which has gone above and beyond what we would have imagined.

To see the number of families who lined the roads braving the rain, vehicles coming to a standstill as the funeral procession drove past, during Aryan's final journey from his home in Danescourt, and going past his former primary school, then passing his comprehensive school in Radyr was truly unbelievable, and very emotional and wish to thank you all for this.

The congregation gathering at Thornhill Crematorium, was yet again unbelievable, with families and friends of Aryan, who had come to pay their last respects. We would like to thank you all for making arrangements to travel there.  We wish to say a very big thank you to his friends who bravely took the decision to carry Aryan into the chapel at a short request. The tears of sorrow we saw from the start and during the service was completely overwhelming.

The speeches from Aryan's primary school  headteacher Mrs Judith Davies and  from Mr Williams of Radyr Comprehensive captured the essence of Aryan so well, and we wish to thank you very much for this, and hope that your dedication will continue to inspire children to become who they want to be in the future, and to give any support your pupils need during this difficult time.

Special thanks to the South Wales Police that also attended Aryan's service, and for the incredible work and dedication they put in to serve the public.  We also appreciate the ongoing support we are receiving from Detective Constables Natasha Monkley, Tom Slocombe and Bob Chambers.

We wish to thank Coles Funeral Directors for arranging the service within a short time, their professionalism, respecting and honouring how Aryan's final journey would be conducted was impeccable, even accommodating certain things at the family's request on the spur of the moment wasn't any trouble for them, which we truly appreciated.

Finally, to all of Aryan's friends, we thank you for being part of his short life, do not despair, do not blame anyone, his time here was short, cherish the memories you have of him, inspire yourself to become the person you want to be in life and make your family proud, as this is what Aryan would have wanted you to do.

Aryan's parents Jitu and Hina, would have very much wanted to thank those who attended Aryans farewell service personally, but due to a medical episode, the service was cut short and this was not possible, but we as family thank you all personally for being with us in saying goodbye to Aryan.

We witnessed your emotions, we witnessed your tears, we witnessed your sorrow, we witnessed your love, we witnessed your support, we undisputedly witnessed that we were not alone, and wish to thank you all from the bottom of our hearts.

Thank you again for all your kind support.
Support continues to be available to anyone affected by this tragic incident from the Garth Ministry Area through Christ Church, Radyr.
South Wales Police along with South Wales Fire and Rescue Service reiterate their message to respect the water, stay safe and spot the dangers. Whatever your activity and your ability, the water can always catch you out. It's easy to underestimate its power.