Food Waste – Know your Waste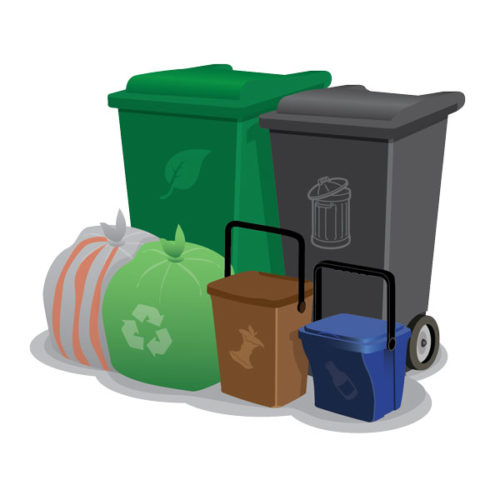 03/06/2021
In the first of a series of posts, we start to explore the exciting topic of household waste and its collection in Radyr & Morganstown.
What can I put out?
Food caddies are collected weekly and are for all your unwanted cooked or raw food, including:
fruit and vegetable peelings;
cooked left-overs;
egg shells;
tea bags;
coffee grounds; and
some food packaging and some magazine subscription coves are now Biodegradable/compostable and these can be included in your Food Waste – it will be clearly marked as such if suitable for this treatment.
Food Waste should be wrapped in approved compostable bags (caddy liners) before being placed into your Brown food waste bin which is presented at the roadside each week.
Excess Food Waste should not be added to your green garden waste bin as this waste is treated with a different process (see the Garden Waste article in this series when published)
You can order caddy liners online or collect them from Radyr Library during its usual opening hours.
If your kitchen or kerbside caddy is lost or damaged you can order a replacement caddy free of charge.
What happens to my Food Waste once collected?
Once the council operatives remove your food waste from the highway it goes to a state of the art facility in Splott, called an Anaerobic Digestion (AD) plant. This facility is run by Dŵr Cymru Welsh Water, in partnership with Cardiff Council and the Vale of Glamorgan Council.
Read more
See the Waste and Recycling section of the Cardiff Council website
View the Council's A-Z of Waste and Recycling to see how your items should be disposed of safely and responsibly.