Christmas Events 2023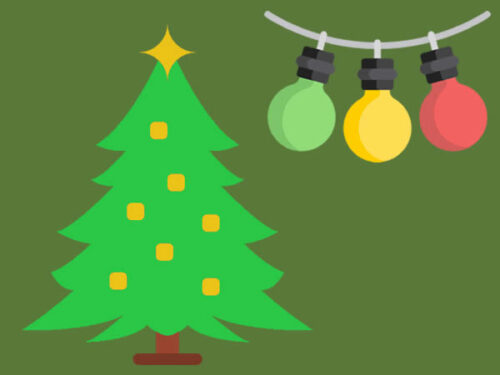 30/10/2023
Christmas is coming and there is lots to look forward to across Radyr & Morganstown.
The Christmas lights will soon be going up along Station Road and down Heol Isaf. There will also be the usual 3 outdoor Christmas Trees illuminated in
GrannyPark (Morganstown);
Lychgate Gardens (Radyr Sidings); and
Windsor Gardens (Opposite Station Road, Radyr).
---
Christmas Lights across Radyr and Morganstown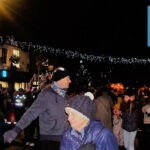 The Christmas Lights across Radyr and Morganstown event will be held on Friday 1 December 2023.
Starting around 18.30 with the singing of carols around the large tree in Windsor Gardens (opposite Station Road). We will light this tree before Santa then arrives in Station Road itself for those large and small to say hello to him in his sleigh outside the Co-op.
Also, from around 6:30pm, we should be ready in Station Road with stalls selling all sorts of goodies – crafts, gifts, jewellery and much more. Our usual burgers, hot dogs and mulled wine will be available at the RMA stalls. Most of the shops will also be open and joining in the fun, including Cicchetti, Slice and The Radyr Tap, so you will be able to do some shopping and even stay for a meal.
The British Heart Foundation Cymru, will finish their year as the RMA's chosen charity with a stall and be collecting with buckets during the evening. Please give generously.
Do come along and enjoy the festivities. It is a lovely way to start the Christmas Season and entrance is free.
---
Christmas Singalong with Goldies
Join the team from Goldies at the New School Rooms (next to Christ Church) on Friday 1 December from 2pm until 3pm for an hour of sing along to Christmas hits from the 70s to the present day. Enjoy the singing, a cuppa and a chat.
Christmas jumpers etc. encouraged.
£3 charity donation includes refreshments.
---
Christmas Activities at Radyr Hub
Christmas Crafts | Crefftau Nadolig on Saturday 9 December from 10.30 until 12.30 at Radyr Hub | Hyb Radur (formerly Radyr Library). Suitable for ages 3 – 11
---
Santa's tour of Radyr & Morganstown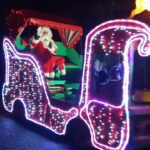 Santa and his Sleigh have been invited by the Radyr & Morganstown Community Council. The sleigh will tour Radyr & Morganstown on Friday 15 December 2023.
Full route and anticipated timings for Santa's tour are now available – please note all published timings are only approximate.
To assist with Road Safety please do not attempt to approach Santa when he is travelling in his sleigh but he will be accompanied by some elves collecting for the RMA Charity 2023 – The British Heart Foundation Cymru.
---
Christmas Services
Both Radyr Methodist Church and Christ Church Radyr will be holding in-person Christmas Services. 
Advent and Christmas services across the Garth Ministry Area have now been published.
Full schedule for Radyr Methodist Church to be published shortly.