Christmas Events 2021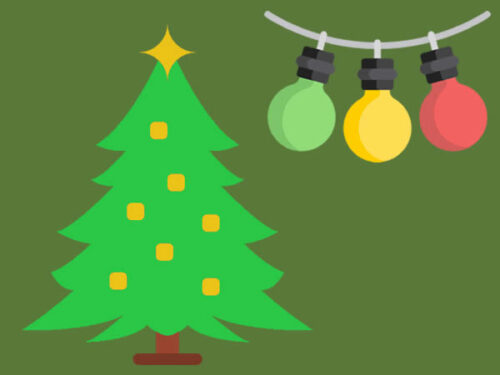 16/11/2021
Christmas is coming and there is lots to look forward to across Radyr & Morganstown.
The Christmas lights will soon be going up along Station Road and down Heol Isaf – starting on 15 November 2021. There will also be the usual 3 outdoor Christmas Trees illuminated in
GrannyPark (Morganstown);
Lychgate Gardens (Radyr Sidings); and
Windsor Gardens (Opposite Station Road, Radyr).
These will start to be lit as they are in place to help generate a festive spirit from as early as possible.
Update 02/12/2021 – Unfortunately the weather forecast is now against us and so the organising committee have decided to cancel tomorrow's
Christmas Lights across Radyr & Morganstown
Event. However, there is still plenty of Christmas fun to be had over the next few weeks.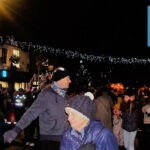 The Christmas Lights across Radyr and Morganstown event will be held on Friday 3 December 2021.
Starting around 18.00 with the singing of carols around the 3 trees, we then gather in Station Road around 19.00 where Kat from Headway Cardiff and South East Wales will introduce our community charity for the year before getting your help to encourage Santa to come out and say hello.
There will also be the usual selection of stalls down Station Road, the RMA BBQ for hotdogs and burgers, freshly brewed mulled wine and hot chocolate. Santa will also be making a visit for the little ones (and big ones) to say a quick hello.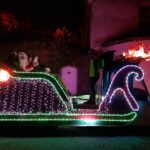 Santa and his Sleigh have been invited by the Radyr & Morganstown Community Council. The sleigh will tour Radyr & Morganstown on Friday 10 December 2021.
Full route and anticipated timings for Santa's tour are now available.
To assist with COVID safety and Road Safety please do not attempt to approach Santa when he is travelling in his sleigh but he will be accompanied by some elves collecting for the RMA Charity for 2021-22 – Headway Cardiff and South East Wales.
Unfortunately there will be no Pantomime in the Old Church Rooms this year.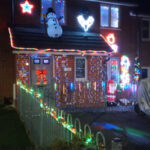 The Radyr & Morganstown Community Council are bringing back their successful Christmas Lights competition. Last year there were a healthy number of entries and we hope that the competition will again encourage houses to get dressed up for Christmas. Full competitions details including how to enter can be found on the Community Council website.
Christmas Services
Both Radyr Methodist Church and Christ Church Radyr will be holding in-person Christmas Services. However, numbers will be more limited than are traditionally possible as we try to keep our community safe whilst getting together as much as we can. 
The services in the Parish of Radyr will include: 
12 December 6.00pm – Christingle, Christ Church

18 December 6.00pm – Nine Lessons and Carols, Christ Church

17 December 6.00pm – Christingle & Carol Service, St John's Danescourt

24 December (Christmas Eve) 5.00pm – Crib Service, Christ Church (Children please come dressed as shepherds, angels or wise men)
24 December (Christmas Eve) 9.00pm – First Eucharist of Christmas, St John's Danescourt
24 December (Christmas Eve) 11.30pm  – Midnight Communion, Christ Church

 

25 December (Christmas Day) 9.15am – Christmas Morning, St Johns
25 December (Christmas Day) 11.00am – Christmas Morning, Christ Church

 
Radyr Methodist Church will be holding: 
12 December 10:30am Christingle Service

 

12 December 3:00pm Empty Chair Service – a space for those mourning a loved one this Christmas at the end of which we will turn on the tree of lights outside the church

 

19 December 10:30am Nativity Service in Church

 

19 December 3:00pm Live Nativity at Amelia Trust Farm