Change to Llantrisant Road Roadworks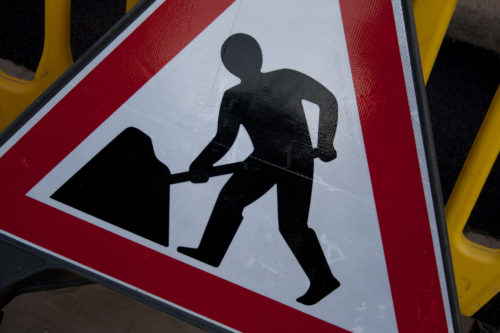 13/05/2022
First we have the temporary lights which have been on Llantrisant Road this week which we now have confirmation they will remain over the weekend and for Monday to allow the work by Western Power Distribution to be completed.
Saturday; 0800 start, lights to remain out overnight (manned 0800 to 1900)
Sunday: works recommence at 0900. Switch back of the lights at 18.00/19.00  (manned 0800 to 1900)
Monday: temporary lights 0930 to 1500 for works to be completed.
Whilst this work was initially denied by Plasdwr to be anything to do with their development this has since been clarified as enabling works by Western Power rather than directly by a Plasdwr contractor and so the Plasdwr engagement teams were not able to alert residents to the works in advance.
ClosParc Radur junction with Llantrisant Road
The following notice has been published by the Plasdwr team this afternoon (Friday 13 May) relating to the works a little further out on Llantrisant Road.
Next week, there will be a change to the traffic management arrangements on Clos Parc Radur and Llantrisant Road.
Temporary, three-way lights will be installed on the Clos Parc Radur and Llantrisant Road junction to allow out contractors to safely carry out essential gas diversion works.
Although our contractors always endeavour to carry out works during off-peak times, these lights will need to be in operation during peak times on some days next week. This is to avoid any interruption to gas flow for residents while they're switched over to the new supply, but we do recognise this will result in some inevitable traffic congestion. We're sorry for the inconvenience.
The lights will be in place throughout next week with anticipated operating hours as follows:
Monday 16 May: 7am – 6pm
Tuesday 17 May: 9:30am – 3pm
Wednesday 18 May: 9:30am – 3pm
Thursday 19 May: 7am – 6pm
Friday 20 May: 7am – 6pm
We will return to the current, temporary junction arrangement after this.
Our contractors have also been working to install water utilities on Clos Parc Radur with two-way traffic management in place. These lights will be removed this evening and will be re-installed on Thursday 19th May for two days to finalise these works.
We're sorry for the inconvenience these works are causing for local residents; as always, our contractors are working hard to complete them as quickly as possible.