Can you give to the Cardiff Foodbank?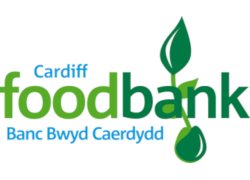 03/11/2021
Members of Radyr Methodist Church are collecting donations for Cardiff Foodbank again. Please place any donations of food in the boxes which will be outside the following addresses between 9 a.m. and 5 p.m. on Friday 12 and Saturday 13 November-
30 Pentwyn, Radyr CF15 8RE,
20 Walnut Tree Close, Radyr CF15 8SX,
13 Heol Roald Dahl, Radyr CF15 8GT.
The foodbank particularly need:
Milk (UHT Long Life – 1 Litre);
Fruit Juice (Long Life) 1 Litre
Sponge Puddings
Jars of Instant Coffee (110g-250g)
Microwaveable Rice
Confectionery (Chocolate/Sweets)
Savoury Snacks (Crisps, Crackers, etc…)
Rice Pudding
Shampoo
Deodorant
Rising prices for goods and energy will impact many families over the coming months. Please consider giving generously to avoid people going hungry. Thank you.